Creativity
---
We believe that the essence of creativity is the ability to spot or make connections. We give opportunities to our students through our cross-Trust competitions and activities, our innovative curriculum, and our Knowledge Connected programme. Our approach is inspired by the inventive ways that creative professionals think about the future: being able to imagine an alternative future is the first step in going after it.
---
Opportunity
Creative Education Trust schools give children of all academic abilities wide scope to discover what they are good at. We offer pupils and staff the opportunity to participate in a wide variety of events and competitions — in dramatic and musical performance, sport, public-speaking, debate and leadership, creative writing, community service, and more — giving access to creative professionals and a peer group from across the country.
Primary poetry prize
A competition of two halves, Year 5 and 6 pupils from each of our primary schools are invited to perform poetry from an annually updated anthology, or to pen their own. The standard of our finalists is always exceptionally high and makes the job of the judging panel hard.
In most years, finalists as rewarded with a trip to London whether the recitalists immortalise their readings in a professional recording studio, before performing their poems live in front of peers and judges.

Creative Writing Competition
An annual cross-Trust competition since 2017, the Creative Education Trust Creative Writing Competition invites year 8 pupils to pen a screenplay.
Competition finalists from across the schools participate in a workshop with author and television screenwriter, Harry Oulton. Pupils learn about direct address and the way that plays, films, television and the internet all reflect back and involve the audience.
Following the workshop, the finalists are challenged to write a 5-minute screenplay. The winning script is professionally filmed and released on our Youtube channel.
Watch Survivor, the winning film from the 2020 competition. Written by Jessica Shilton of The Bulwell Academy and starring Susan Vidler (Line of Duty):
Days of Shakespeare

First conceived for Creative Education Trust by HMDT Music in 2014, the annual Shakespeare festival has become a treasured feature of the calendar. Visiting artists recruited by HMDT Music work with each school's company on voice and text, and on production design. When asked to sum up the experience in a single word, four among the 340 participants offered "unique", "dramatic", "collaborative" and "stressful in a good way"!
Due to Covid, our last live Shakespeare performances were in 2019. Highlights of these, together with staff and students considering their experiences, are shown in this film:
Shakespeare 2020 was a bit different. Encouraged by the enthusiasm of staff and students we brought the experience online. Participants were given access to nine virtual masterclasses from a range of experts: from core rehearsal techniques, to designing for the stage, illustration, photography and typography for film. Students filmed and scanned their responses, and also provided commentary on their creative decision-making.

The advocacy challenge

The Advocacy Challenge is a collaboration between Creative Education Trust and the Kalisher Trust, a charity focused on developing young people's advocacy skills and — in the longer term — diversifying the criminal bar. Through the challenge, students in Year 9 learnt about advocacy and active citizenship by putting forward pitches in teams of up to six responding to the question 'What does this community need?'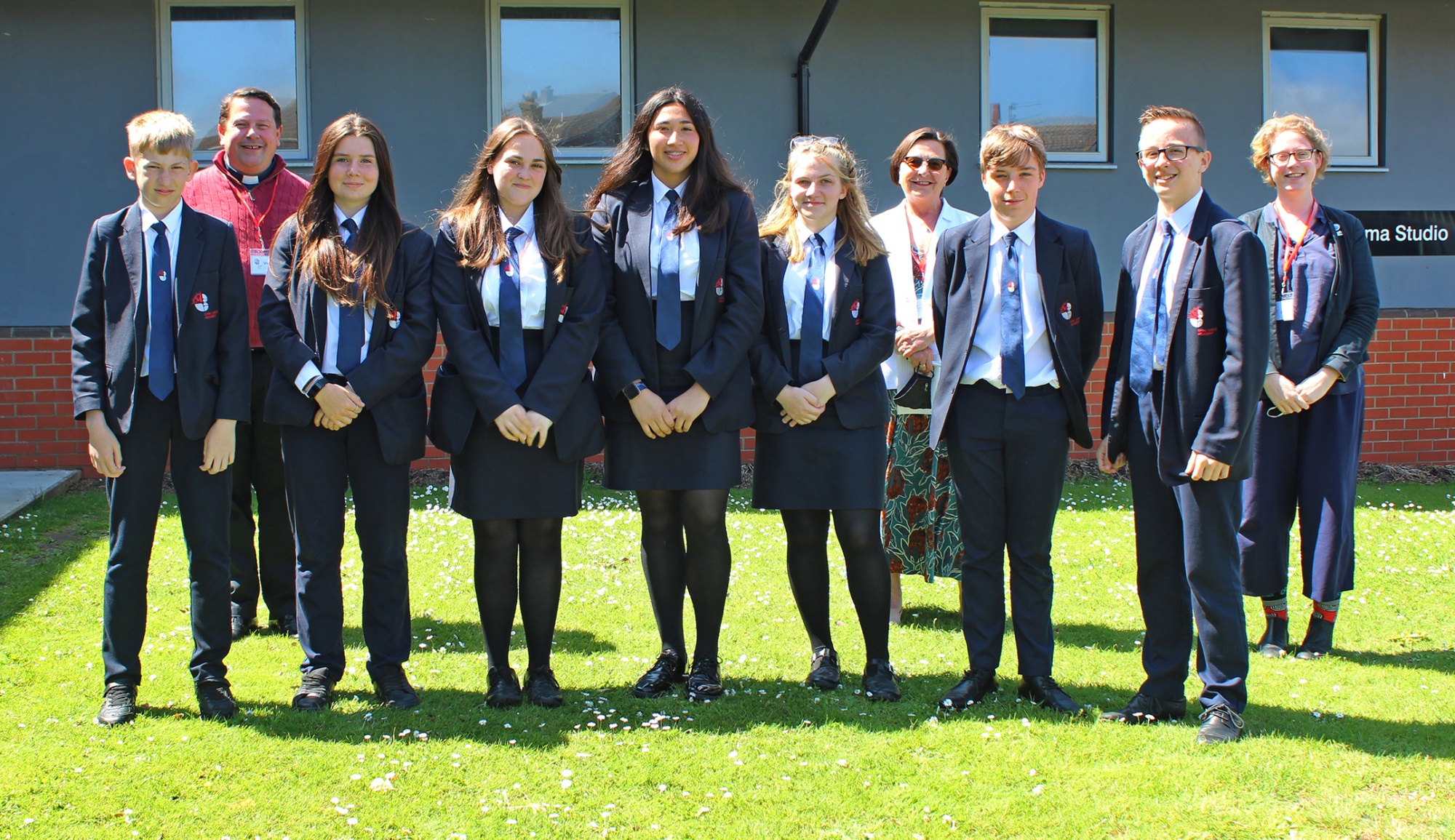 The first challenge took place in the summer term of 2021 with three participating schools: The Hart School, Lynn Grove Academy and Weavers Academy.

Sixth Form Public Speaking and essay writing Prizes

The Public Speaking and Essay Writing Prizes invite entries from across Creative Education Trust sixth-forms. Each year students are invited to write to a given prompt. For 2020 this was Where You From? which students tackled in diverse and surprising ways across both contests. From the biological determinism of DNA to the material substance of the human body and the immaterial Internet, via identity, race and regional prejudice, the question surfaced an impressive depth of investigation and imaginative engagement.