Where You From?
---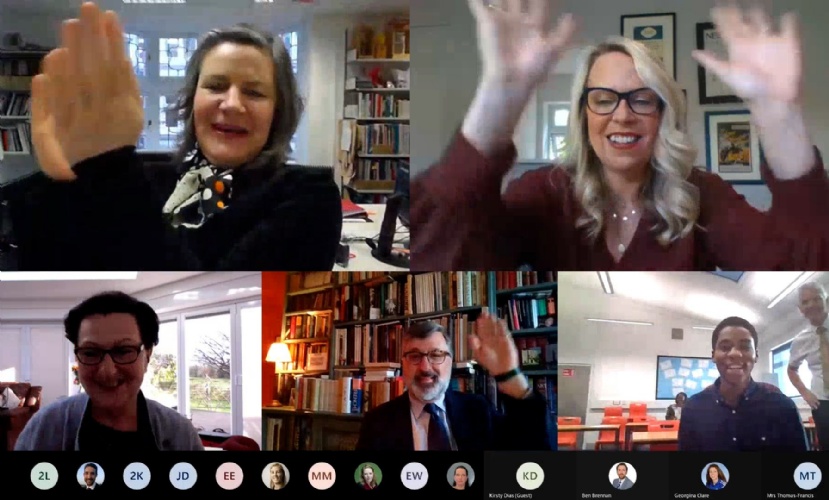 Creative Education Trust's Public Speaking and Essay Prizes 2020.
Social-distancing and travel restrictions didn't stop Creative Education Trust's annual Sixth Form prizes. Year 12 and 13 students attended writing workshops and tutorials online and virtual rehearsals in preparation for their entries. This year's prompt 'Where You From?', was tackled in diverse and surprising ways across both contests. From the biological determinism of DNA to the material substance of the human body and the immaterial Internet, via identity, race and regional prejudice, the question surfaced an impressive depth of investigation and imaginative engagement.
On 26 November, five speakers confidently defied the weird challenge of the videocam to address a dispersed and invisible audience. Katie Scarott (Wrenn), Hollie Dalton (Ash Green), Erin Palmer (Abbeyfield), Ifeanyi Felukuwu (Bulwell) and Alicia Astle (Hart) applied impressive rhetorical flair and elegantly turned phrasing, their humour, expressive gestures and paced delivery, to make their arguments. Some discussed 'place' in terms of new experiences generated by the contemporary pandemic, and drew attention to how technology, the Internet and digital developments might be altering people's sense of where they're from. One reminded us that we are located as global citizens with a responsibility to take care of each other and counter the threats to our place in the world. Another interrogated the assumptions and biases contained in the question, 'Where you from?'
This year's judges, Sue Freestone, Director of Education at the Kalisher Trust, Kirsty Dias, Director at international design company PriestmanGoode, and Nicole McCartney, Creative Education Trust Director of Education, faced with the challenge of choosing a winner, agreed unanimously that Ifeanyi Felukwu, Bulwell, (bottom right in main picture) deserved first prize. His speech had explored the prompt question from the perspective of a Nottingham teenager strengthened by family in Nigeria and Christian faith. Ifeanyi spoke with poise, focus and a poetic sensitivity to conjure a confident sense of self and belonging.
"…it would be easier to say: 'Born in the UK, both parents originally from Nigeria, making me black British.' Simple, right? No. Where I'm from is not as straightforward as the things that appear official, such as a passport, a birth certificate, a national record, etcetera."
Replying to the contenders, guest judge Sue Freestone echoed their strong feeling: what matters is not where you're from or what you've done, but who you are and where you're going. Her own life journey from farmer's daughter to school principal, government advisor and Deputy Lieutenant for Cambridgeshire, demonstrated that you usually can't judge a book by its cover and shouldn't try. Finding your individual voice – whether in spite of, or because of where you're from – is how we validate ourselves and effect change. "Be a voice", she urged, "not just a vehicle."
Fatima Sanneh of Bulwell was announced at the same event as the winner of the 2020 Essay Prize. She wove together a personal story of place, family and race with broader geographical histories and contemporary global experience. Our judges appreciated the richness, maturity and fluency in writing that her essay demonstrated, along with her mastery of structure, which takes readers on an uplifting journey along a lucid, flowing argument.
"The word "slave" to any Black person is a word that arouses anxiety, anger, frustration, and, to an extent, hatred. It is a word that demonstrates how the black community was sold and mistreated for centuries. However, as a modern woman of a black heritage I feel now it is time to reclaim that word. The word "slave" to me shows how strong my ancestors were to overcome such prejudice, how inspiring my ancestors were to forge a new path and demand equality, and how fortunate I am to come from a line of strong, black women who know their worth and are determined to change their world for the better."
We congratulate both winners and look forward to hearing more from their distinctive and powerful voices in future.