What does this community need?
---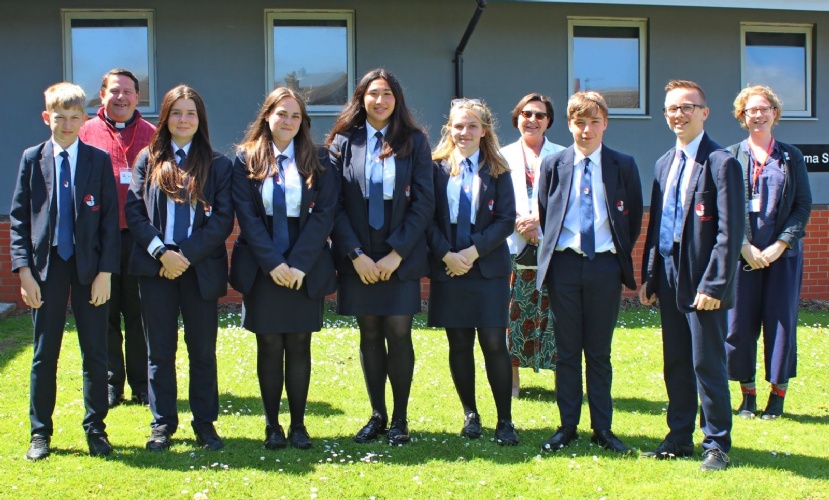 This summer term, over 500 pupils across three schools participated in the pilot of Creative Education Trust's Advocacy Challenge. Year 9 pupils of Weavers, Lynn Grove and Hart learnt about advocacy and active citizenship by putting forward pitches in response to the question 'What does this community need?'
The project is delivered in partnership with the Kalisher Trust, a charity focused on developing young people's advocacy skills, and in the longer term, diversifying England's criminal bar. They passionately believe that everyone should have a voice. Sue Freestone, Director of Education at the Kalisher Trust, shares her hope that the challenge will help students develop the skills and confidence to express the views that matter to them. "Advocacy is a skill that supports success in all areas of life. When we can speak articulately on behalf of other people or to support something we believe in passionately, we are personally empowered and become a vital part of making good things happen."
There were three stages to the project. Firstly, pupils had the opportunity to be creative, mapping out their local communities and identifying the causes that most need their attention as spokespeople. The next stage focused on research and developing pitches. The teams carried out surveys to hear first-hand from members of their community, then narrowed down ideas to one final suggestion answering the question 'What does this community need?' through a 500-word pitch. Each school was supported to identify five finalist teams, who received coaching from a Kalisher Trust barrister to help them prepare for a final event.
The challenge has provoked passionate, well-argued, and extensively researched pitches. The finals have now taken place in two of the three schools. Teams had 3-5 minutes to deliver their pitches, before answering questions from a panel of judges including a representative from Creative Education Trust, the Kalisher Trust, and the local community. Our winning team at Lynn Grove (pictured above) successfully argued for the importance of addressing plastic pollution, highlighting how crucial it is for a coastal community to keep the beach clean for the local wildlife, tourism, and for community members. The winning team at Hart focused on building a homeless shelter in the community, presenting a well-researched case which addressed the causes of homelessness, the rise in rough sleeping in recent years, and the potential cost and impact of the centre. Weavers' final will take place at the start of the new school year.
Congratulations to all the finalists, and to each of our winning teams! In the autumn term the winners will be supported to take forward their recommendations, meeting with their local MPs to share their pitch and ideas.