Where you from?
---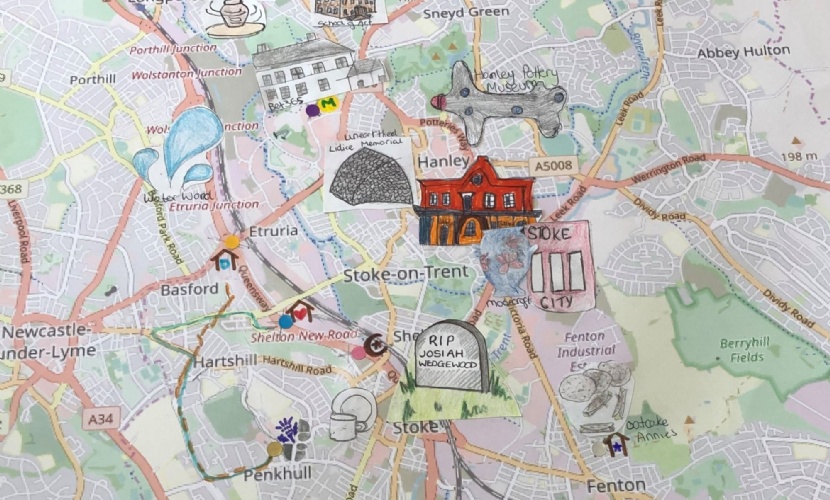 Artist and map-maker, Mychael Barratt, visited Thistley Hough Academy on 5 February to present his narrative maps to year 9s and support their research about Stoke-on-Trent.
Year 9 students spent the day questioning and recording the personal, historic and infamous aspects of Stoke-on-Trent that make it both recognisable to the world and special to live in. Using maps of Stoke-on-Trent as the inspiration for their research, they created walking routes that highlight the wealth of local knowledge and expertise specific to Thistley Hough students.
This Thistley Hough Widening Horizons day launched a new year 9 research group responsible for interrogating the historic and contemporary culture of Stoke-on-Trent and displaying this in an original way within school. The group will be meeting after school with Mr Harrison and external experts from museums, galleries, art and design backgrounds.
In June, they will exhibit their final piece within the school, the local area and to a national audience.