Creative Collaboration: Social Action
---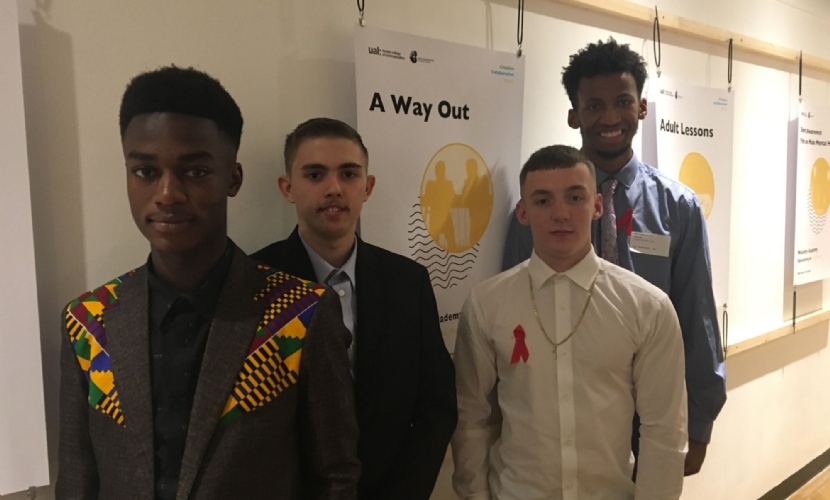 Over 40 students from six sixth forms attended the Creative Collaboration Prize final event in London on 18 September, drawing to a close the second year of the competition.
Teams of students were tasked with working collaboratively on a proposal for a design, product or spectacle that tackled one of three issues: mental health, homelessness and access to youth spaces. Following the completion of their portfolio submissions and presentations to a panel of judges, the teams travelled to London for the announcement of the prize winners. At London College of Communications, students saw their own work displayed as part of London Design Festival and following the awards ceremony, they attended four different charities across London that are improving people's lives through creativity and design.
Congratulations to winning team, Jack, Rosa, Lewis and Zane from The Bulwell Academy, who researched and produced 'A Way Out', an awareness-raising film on mental health in men.