Joined-up Thinking
---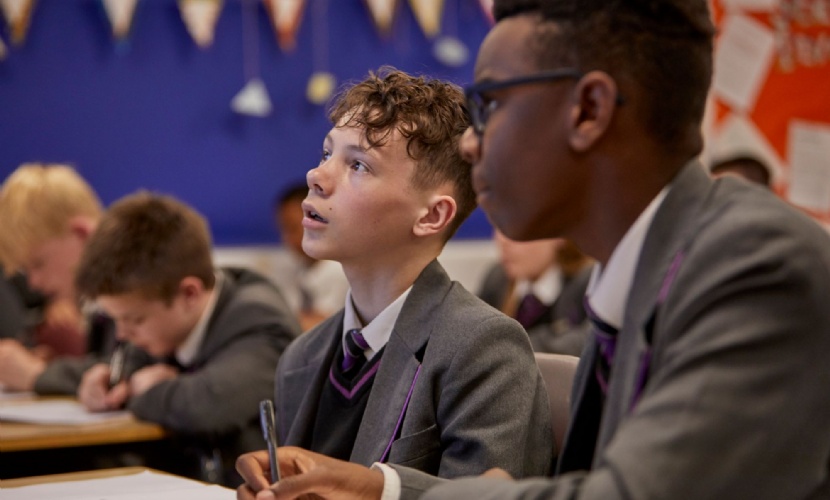 Over a thousand students in nine secondary schools completed two Knowledge Connected Days in which every Year 8 lesson was driven by the concept of either Pattern or Human Interaction.
The semantic field in a passage of prose, the periodic table of the elements, the Fibonacci series, the life events marked by different religious faiths, the stylistic features that betray the work of a famous artist - all of these are examples of how pattern infuses our knowledge. Fourteen Creative Education Trust teachers, nominated for their subject expertise and conceptual agility, wrote and collaboratively developed a suite of lessons for two hundred teachers across the Trust to deliver on the same day. Every lesson was driven by the concept of pattern - the list above, plus the patterns of movement in dance, patterns of technique in drama, patterns of language in French, German and Spanish and - of course - the patterns that make up music. The second Knowledge Connected day focused on Human Interaction, or in other words, the contingency that arises as soon as you get someone else involved in what you're doing.
The Year 8 day of Pattern was filmed at The Hart School; Human Interaction at Thistley Hough Academy. Watch how teachers presented a range of its synonyms - from co-operation to empathy and trust, action-and-reaction and teamwork - explored by teachers in lively dialogue with students: https://www.youtube.com/watch?v=YMRmhM3votU&t=3s.
And watch this space for the final episode of this great paedagocial experiment: Structure!