Going the Distance
---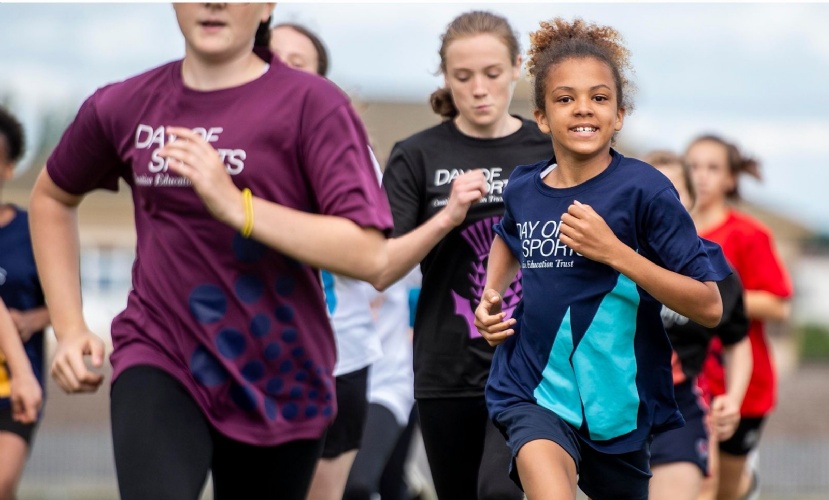 Over 400 students from the 11 Creative Education Trust secondary schools competed in this year's bumper Day of Sport at Wrenn School, Wellingborough.
In the morning, girls' and boys' teams battled it out in football, dodgeball and triathlon tournaments with Lynn Grove Academy, The Hart School, The Milton Keynes Academy and Caister Academy coming out on top. First prize for the mixed team rounders competition was won by the hosts, Wrenn School.
After a well-earned break from the sun and a chance to sample a barbecue and sweet stalls, the track and field and athletics heats began. Highlights included the girls' 800-metre sprint – won by Caister Academy and the boys' relay won by The Milton Keynes Academy.
A few students deserve special mention for their outstanding contributions:
Eva, who scored six goals in the girls' football tournament for Thistley Hough Academy, then went on to win the girls' long jump competition, and ran in the girls' relay team to help them reach third place.
Ben, the last player standing for Caister Academy in the boys' dodgeball, showed great perseverance and knocked out four opponents to win first place for his team. He came second place in the boys' 200-metre run and the long jump, despite standing in for an injured teammate at the last minute, and ran in the boys' relay to help his team reach third place.
Shalom, who led The Milton Keynes Academy football team to victory with multiple goals and later achieved a 12.22 second win in the boys 100 metre run. He also faced a challenging last leg of the boys' relay race to help his team take first place.
After some fiercely close competition, it was Caister Academy, who won first prize overall, taking the victor's trophy home to Great Yarmouth until next year.