We'll Meet Again
---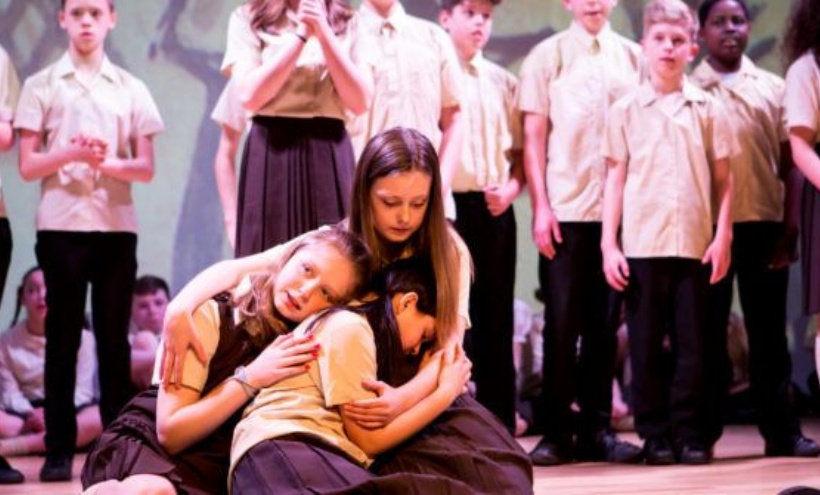 Performers and production teams from all eight CET secondary schools joined forces in a spectacular Year 7 Day of Performance.
We'll Meet Again was a series of musical theatre excerpts from contemporary commissions in commemoration of World War II, produced with generous support form the Arts Council of England and PRS for Music Foundation. In turns dramatic, humorous and harrowing, the pieces came together to reveal the many various view points of children of war.
We are grateful to HMDT Music for devising the production, and for recruiting a fabulous range of professionals to work with the schools in rehearsal and performance.
In the same term, all Year 7 CET students completed art and design projects relating to the Second World War. Collaborative work relating to the bombing of Coventry Cathedral during the blitz, powerful examinations of personal identity and 'what is left after we are gone', and work exploring exile were exhibited alongside black and white symbols students had designed to represent 'the opposite of war'.
Watch our short film below: