Primary Day of Sports 2016
---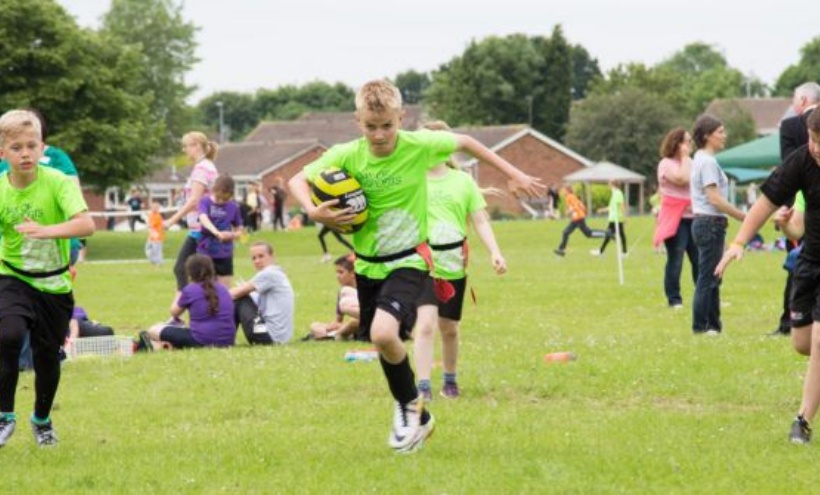 Last week teams representing all four CET primary schools, close to 150 Year 6 pupils, gathered at Three Peaks Primary Academy in Tamworth for the second annual CET Primary Day of Sports.
Team sports were scheduled for the morning of the event and proved the perfect way to get competition flowing. Queen Eleanor were clear winners of the tag rugby, with Three Peaks (the home team) winning the boys' football. The girls' football, meanwhile, was won by Woodlands who also took the netball tournament, snatching victory from Harpfield by just 1 point. Rounders finished as a controversial tie between Three Peaks and Woodlands.
In the athletics events we saw spirited performances from all schools. Special mentions go out to Balram Thanki and Chineye Oleka, of Harpfield and Queen Eleanor respectively, who won the two standing long jump contests, and Harvey D'Sylva and Alleah Smith, both of Three Peaks, who cleaned up in the 80m sprint.
Outstanding achievement awards, decided by CET PE staff, were given to Ellie Astles of Harpfield and Jakub Kucharski of Queen Eleanor both of whom put in fantastic and continuous effort throughout the competition.
After a day of intense competition, the CET Primary Day of Sports trophy was taken back to Great Yarmouth by Woodlands Primary Academy for the second year running. Congratulations to all participating pupils involved!