CET Young Photographer 2016
---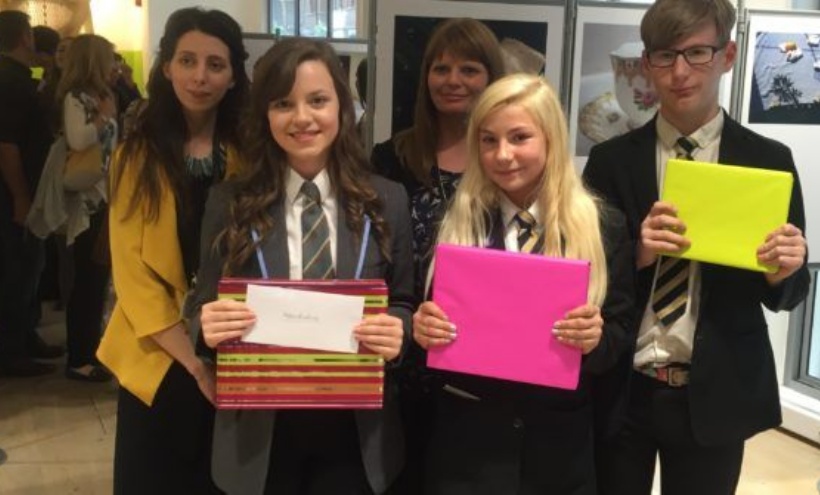 The Creative Education Trust launched its photographic competition for a third year in May 2016. Students of the eight CET secondary schools were invited to submit a photograph or series of photographs addressing this year's brief: Photograph an object or collection of objects in a way that creates new meaning. Give your photograph a title.
Each participating school is paired with a professional photographer to introduce the project and give insight from their careers. Halfway through the competition process they also offer one-to-one tutorials to each of the students, giving expert advice not often offered available to students of this age.
Steve Macleod, photographer and Creative Director of Metro Imaging, launched the project at the Rugeley Academies in Staffordshire and worked with participating students at the schools. Marysa Dowling, Othello De'Souza-Hartley, Leon Chew and Helen Cammock were our guest photographers at the other schools: Caister and Lynn Grove Academies in Great Yarmouth, Norfolk; Thistley Hough Academy in Stoke-on-Trent; Abbeyfield School, Northampton; Ash Green School, Bedworth; and Weavers Academy, Wellingborough.
An impressive 131 entries were submitted to the competition, from Year 7s at the start of their secondary school journey to A-level students nearing the end. The judging panel of Steve Macleod, Metro Imaging; CET Chief Executive, Marc Jordan; and Jon Dickson of Hitch Marketing considered the shortlist of 24 finalists, in the end choosing two competition runners up and one overall winner.
The runners-up both came from Weavers Academy in Wellingborough: Pacey Langley for 'There is no I in team'; and 'Sheltered' by Lauren Sweetman. Coached by photographer Leon Chew, both showed an aptitude for the constructed still life.
The CET Young Photographer title for 2016 is awarded to Megan Bullock of the Rugeley Academies for 'Life'. The judges were impressed that Megan had seen and captured a passing moment and, in doing so, given an emotional quality to the leaf she had photographed. Congratulations to Megan for her accomplished image. Click on the images below to see the full photographs.
Life, Megan Bullock; Sheltered, Lauren Sweetman; There is no I in team, Pacey Langley
Supported by Creative Education Charitable Trust, the competition is indebted to Michael Dickson CBE, Non-Executive Director of CET and former Chair of the Happold Trust and of Buro Happold Ltd for his keen and sustained interest in the competition and for generously providing prizes for the winning students and schools. The CET Young Photographer competition owes further thanks to Metro Imaging Ltd. for their generosity in producing the prints for the exhibition and to Buro Happold for hosting the final.