The colour of curious
---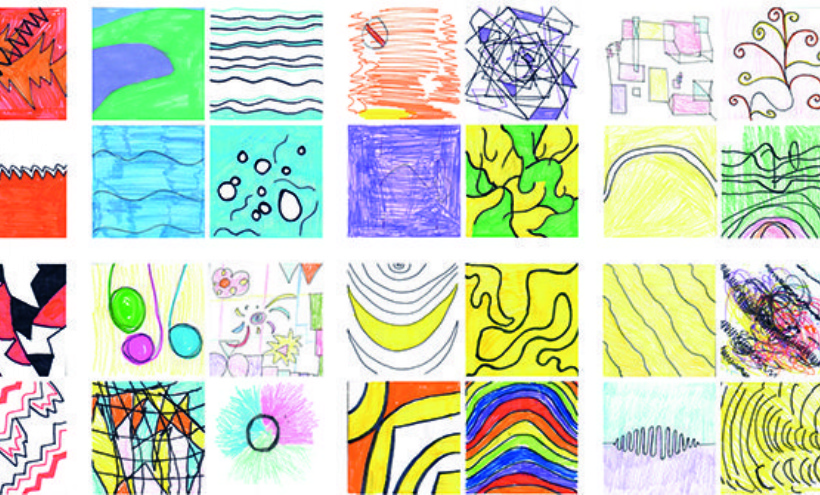 Is the colour of sadness always blue? Is anger a curved or jagged line? What does curiosity look like?
Last week we challenged Caister Academy's Year 7 students to express emotion using just colour and line. Each student was given three of tweve emotions and a square template for each. No letters, numbers, recognisible symbols or drawings were allowed.
Having kept their given emotions hidden from their their classmates, each class spread the resulting 75 squares, colour side up on a table and attempted to sort them according to the emotion their represented. Sometimes a link between the grouped squares was clear to see, other times it was less obvious. Generally the tone of the emotion could be understood, if not the exact word that was given.
See if you can guess which emotions these represent (answers when rest your mouse on them).
The day was lead by the CET Programmes team and our design ambassador for Meaning, Rhonda Drakeford of Darkroom London. A final exercise to 'transform a simple, cubic, white, card box so that it seems associated with a specific art and design era'.