"Unlocking the potential in all pupils"; Ofsted praises Thistley Hough Academy
---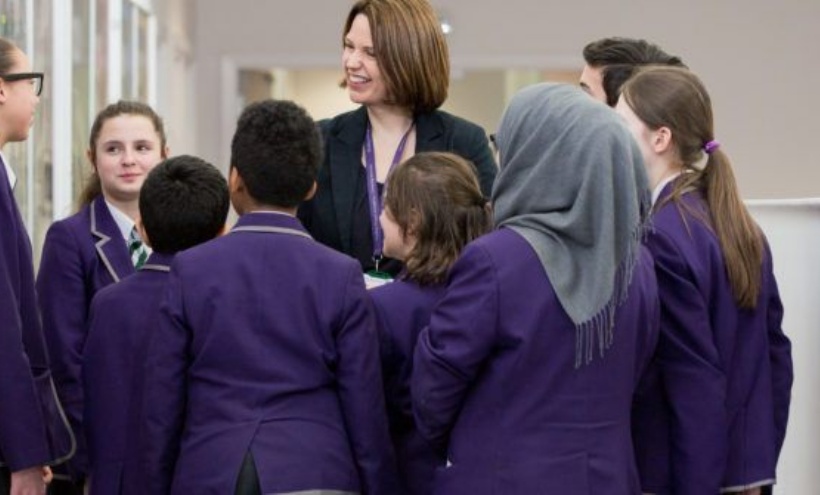 "The principal provides inspirational leadership to all staff and pupils in the school. Her determination and commitment to do the very best for each pupil is mirrored by the senior leadership team. As a result, the school has improved since the last inspection and all key areas are now good." (Ofsted, 2017)
"The school's work to promote pupils' personal development and welfare is outstanding".(Ofsted, 2017)
An Ofsted report released on Wednesday 26 April 2017, praised Thistley Hough Academy, a Creative Education Trust school in Penkhull, Stoke-on-Trent for its inspirational leadership and outstanding approach to student development and welfare. The report placed particular emphasis on the school's rapid improvement in results, high quality teaching and the outstanding personal development students receive, including expert careers and guidance offer.
The transformation has been swift, with inspectors noting that the school had "improved considerably"since the last inspection which took place four years ago. Ofsted were keen to highlight the "inspirational leadership" of school Principal, Holly Hartley, her senior leadership team and the Creative Education Trust, who have taken it from special measures to good.
The judgement is also matched with an impressive improvement in results. Thistley Hough Academy is one of the most-improved schools in Stoke-on-Trent and now sits in the top 25% of schools across the country for progress (how significantly a student's results improve between leaving primary school and taking their GCSEs).
The Ofsted inspectors also praised the school for offering "effective, impartial careers advice and guidance". This includes the school's partnerships with local businesses, Novus and Hanley Economic Building Society and schemes such as Enabling Enterprise. As a result, Ofsted noted that "every Year 11 pupil who has left the school over the past three years has moved on to higher education or employment with training."
Holly Hartley, Thistley Hough Academy Principal said:
"This is a great moment for everybody at Thistley Hough; staff, students and families. Walking around the school every day, I see great dedication, ambition, high expectations and acts of brilliance and kindness, big and small. This is the Thistley Hough that I know and love and I am delighted that Ofsted saw the same.

At Thistley Hough, we work hard but we work together. We are proud of what goes on in the classroom – we are now in the top 25% of the country for progress, and we are just as proud of what happens outside of it. We have debating clubs, football, coding, netball, rowing, ensuring that every young person has the opportunity to unlock their passion.
As we write the next chapter in the proud history of Thistley Hough, I look forward to working with the whole-school community to make sure that every student that leaves us in year 11, has the chance to do great things."
Marc Jordan, Chief Executive, Creative Education Trust said:
"Congratulations to Mrs Hartley, her team and all of the students, for an Ofsted judgement so well deserved. Thistley Hough is a school with a proud past and because of the hard work and dedication of everybody involved, it is a school with a bright future."