Transformation of Tamworth primary praised by Ofsted
---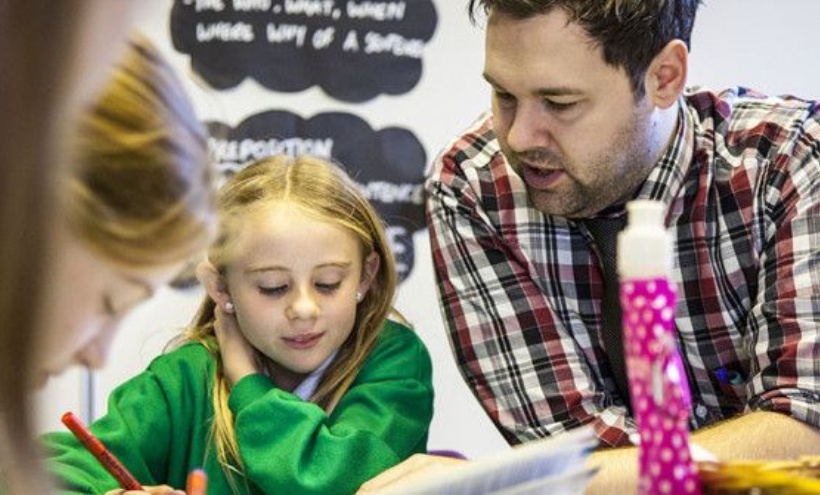 Staff and pupils at Three Peaks Primary Academy in Tamworth were celebrating today as Ofsted declared them good in all areas. Inspectors praised the school for its "significant improvements to the quality of education" since joining the Creative Education Trust, and highlighted the school's strong leadership and effective teaching.
Highlights from the report include:
"Senior leaders, in collaboration with staff from Creative Education Trust, have taken effective and decisive action since the school opened to bring about considerable improvements in the quality of teaching and learning. As a result, pupils now receive the good standard of education that they deserve."
"The curriculum is broad and balanced. It provides an increasing number of exciting experiences to capture pupils' interests and support their personal and social development. Visits to places of interest, school visitors and special events all enhance the curriculum and contribute well to pupils' progress and wider development."
"Pupils show enjoyment in their work and demonstrate positive attitudes to learning new knowledge and schools. They are not afraid to make mistakes."
"The trust provides effective support to the school and draws on the expertise in other trust schools to share best practice. Teachers value these opportunities to work collaboratively and learn from each other. For example, support from the trust for the early years has been beneficial in improving leadership of the foundation stage."
This judgment also marks an important milestone for the Creative Education Trust. Three quarters of all Creative Education Trust schools are now rated good, having previously been in special measures before joining the network, with further inspections expected this academic year.
Richard Penn-Bourton, Three Peaks Primary Academy Headteacher, said:
"At Three Peaks Primary, we are determined to make every moment count. We want all children to have the foundations that they need to be successful, happy, confident young people – in an environment that is safe, supportive and encouraging.
It has not been easy to get from inadequate to good, but thanks to the hard work and dedication of staff, in school and across the trust, we have done it. We remain focused on achieving the highest standards in all that we do and are well on our way to outstanding."
Marc Jordan, Creative Education Trust Chief Executive said:
"I am incredibly proud of the changes that the whole school community – teachers, leaders, pupils, the trust, governors, and parents – have brought about. Congratulations to all. It is clear that at Three Peaks Primary, pupils genuinely love learning and teachers genuinely love teaching. I was delighted that Ofsted inspectors saw this too."
The full Ofsted report is available here: http://www.threepeaksacademy.org.uk/ofsted-report/
Places are available for September 2018, for more information and to arrange a tour, visit threepeaksacademy.org.uk.