A new sound
---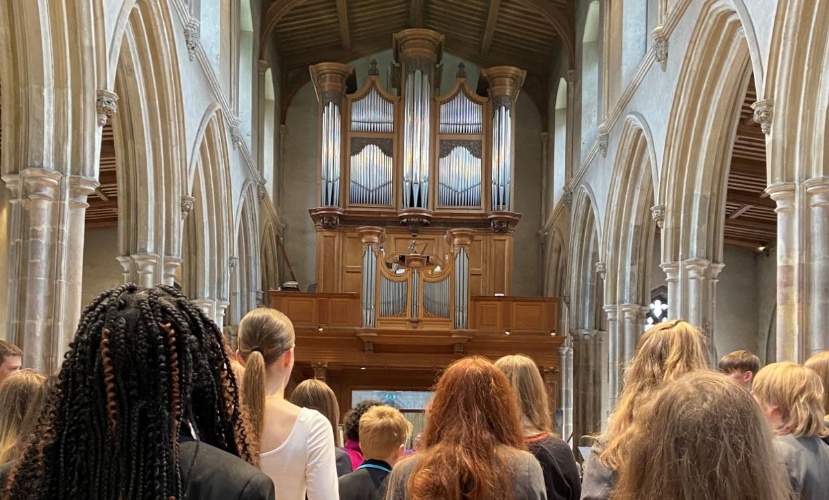 We are delighted to present the cross-Trust Choir of 2024!
Last week we were delighted to take 43 members of our cross-Trust Choir, from 9 of our secondary schools, for their first rehearsal of the year. Kicking off in style, St Giles Cripplegate served as the host of our 'Choral Inspiration Day'. The church is one of the few remaining mediaeval buildings in the City of London, just a stone's throw from the Barbican Centre and Guildhall School of Music & Drama.
Our choir will meet four times over the next year to rehearse a wide range of repertoire, from pop to classical to folk from around the world. What we think is quite special about our choir is that it has participants from Year 7 right through to Year 13. Some have been part of the opportunity for a few years, and some are new hands learning from the experience of others.
Here's a little clip of our singers together for the first time, led by Charles Béquignon-MacDougall and Camille Maalawy of Voices Foundation.