We are extending our partnership with The Student Voice
---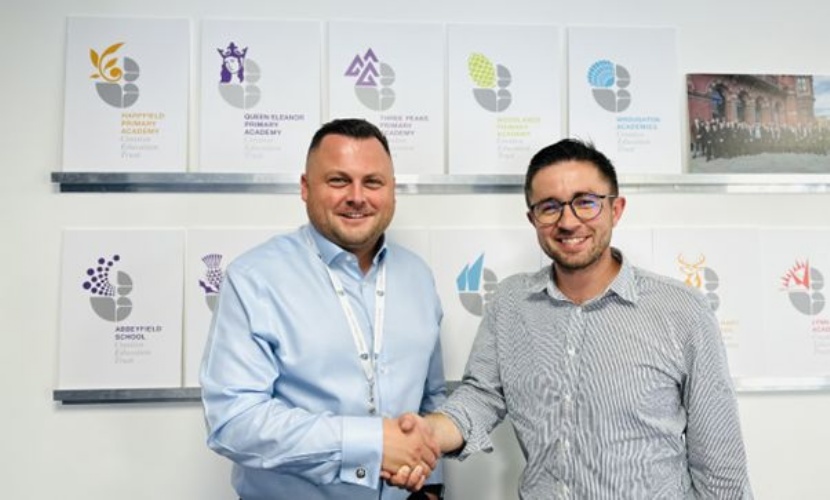 Creative Education Trust is thrilled to announce the extension of its partnership with The Student Voice, a leading provider of contextual safeguarding tools for education settings.
After successful launch across its eleven secondary academies, The Student Voice Contextual Safeguarding tool has provided invaluable information to enhance our preventative safeguarding work. Creative Education Trust is proud to be the launch partner for the innovative new primary pupil voice tool.
The Student Voice is a transformative reporting tool for students, aiming to eradicate the fear and stigma associated with reporting issues.
The Student Voice's contextual safeguarding tool provides safe and confidential spaces for over tens of thousands of young people across independent, international, and multi-academy trust schools and academies. It empowers students to share their concerns via interactive maps of all contexts they spend time in – whether at school, in the local community, or at home – helping educational institutions identify and address potential issues promptly.
Whether they're reflecting on their commute with peers, incidents in the community, or if they have a quiet and safe space they prefer in school, students can use the simple yet effective universal traffic light system to rate their sense of safety and confidentially report their experiences. Primary school pupils will have access to the technology they need to confidentially report any concerns within school.
This expansion of the partnership highlights Creative Education Trust's commitment to creating a safe and nurturing environment for its pupils, giving pupils an even stronger voice responsibly in shaping their safety and well-being at school and in the community.
Stephen Willoughby, Managing Director at The Student Voice, said:
"We are really pleased that we have been able to expand our successful partnership with Creative Education Trust into their Primary Academy and offer even more pupils the opportunity to speak out about the things that matter to them, share with school leaders where they feel safe and unsafe, and give them a space to help their community. As seen in the successes of the secondary model roll out, CET and other Multi-Academies will now be able to implement an all-through student voice model for their students aged 5-18".

Louis Donald, Director of Safeguarding at Creative Education Trust, expressed his enthusiasm for the extended partnership, stating:
"We are delighted to expand our collaboration with The Student Voice. It's brilliant to offer our pupils more ways to share information with staff about how safe they feel at school and in the community.
This initiative underscores our commitment to fostering an environment where our students can thrive and feel safe".
Richard Penn-Burton, Headteacher at Three Peaks Primary Academy, added:
"We are extremely excited to receive The Student Voice's new student voice tool, having seen the positive impact it has already has within our secondary academies. This tool will empower our children to play an active role in ensuring their safety and well-being within our academy and the wider community".