Young and powerful voices
---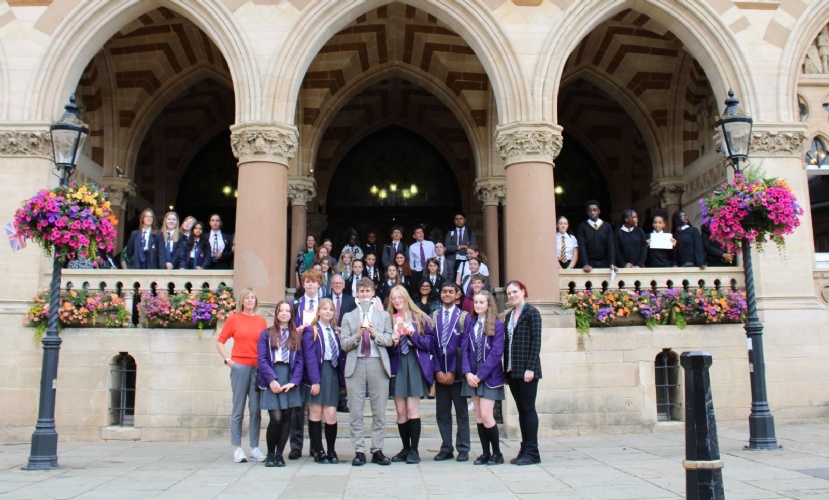 The final of the Creative Education Trust Debate Prize 2023 rounded out our year of cross-Trust competition, with the powerful voices of our year 9 students taking centre stage.
On Tuesday 18 July, students across Creative Education Trust came together at The Guildhall in Northampton for the final of our 2023 Debate Prize.
Creative Education Trust secondary schools were invited to take part in this year's debate competition, where year 9 pupils participate in Introduction to Debate classes before competing against other teams. The initial classes introduced pupils to advocacy, debate, and public speaking skills. Each participating school was then invited to form a team of 6 pupils. The schools that put forward teams for the 2023 competition were Abbeyfield, Lynn Grove, Milton Keynes, Ellis Guilford, Hart, Weavers and Thistley Hough.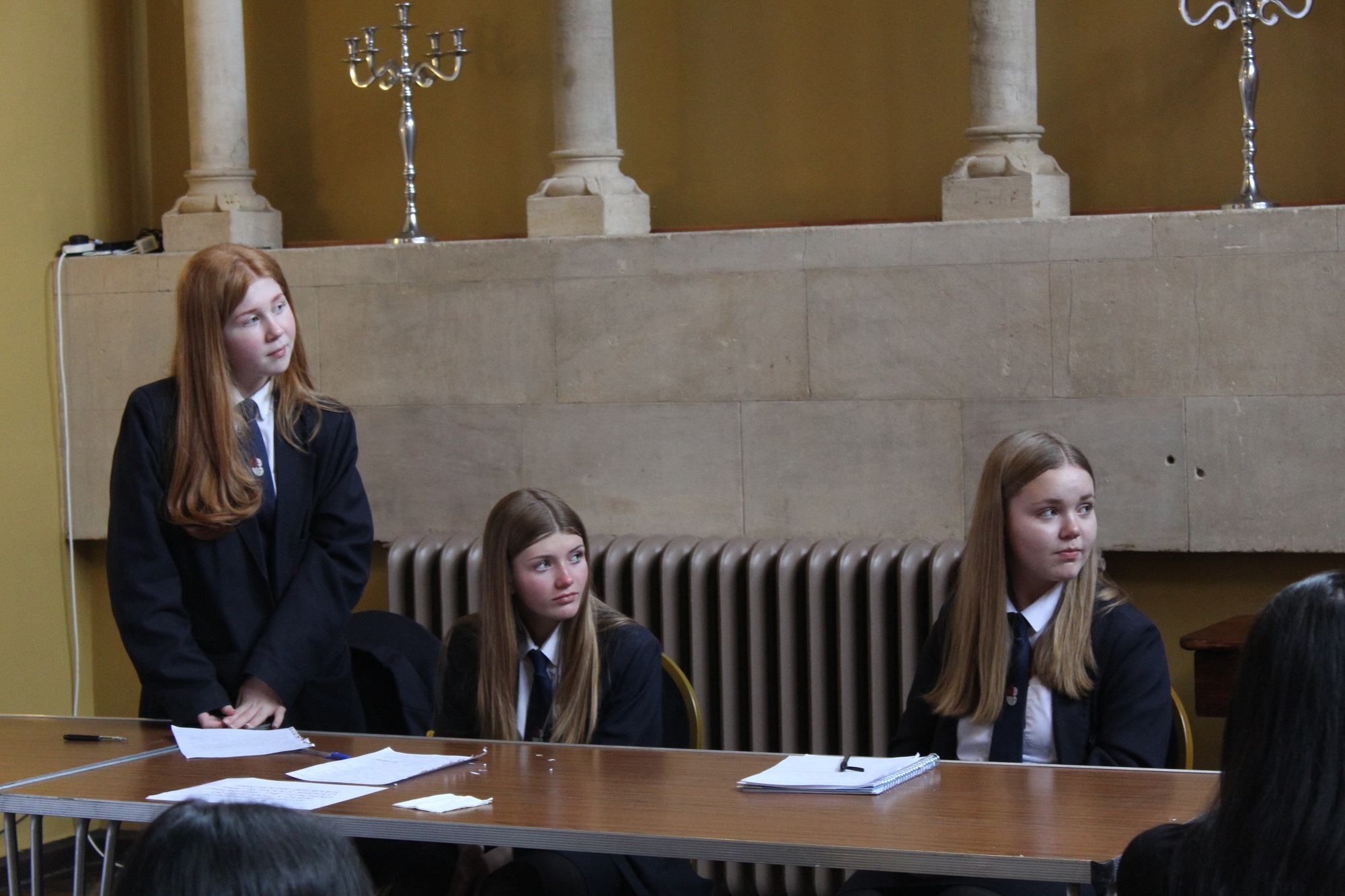 The Lynn Grove debate team listen attentively. Photograph by Charlie of Thistley Hough Academy.
Through our partnership with the Kalisher Trust, each of our teams had the fantastic opportunity to receive a coaching session with a barrister ahead of their first debates. Barristers advised pupils on how to improve the content and delivery of their speeches, how to structure their arguments, and emphasised the importance of advocacy as a skill that can support them in their futures.
Our competition was run in collaboration with Debate Mate, who judged each round and guided pupils through their first formal debates. Across the competition, pupils debated whether we should fear the rise of robots, whether protests are the most effective ways of achieving change, if climate change is the biggest threat to humanity, and whether schools should prioritise teaching life skills over academic subjects. Students took part in two virtual debates, followed by an additional two in-person debates at our final at Northampton's grand Guildhall.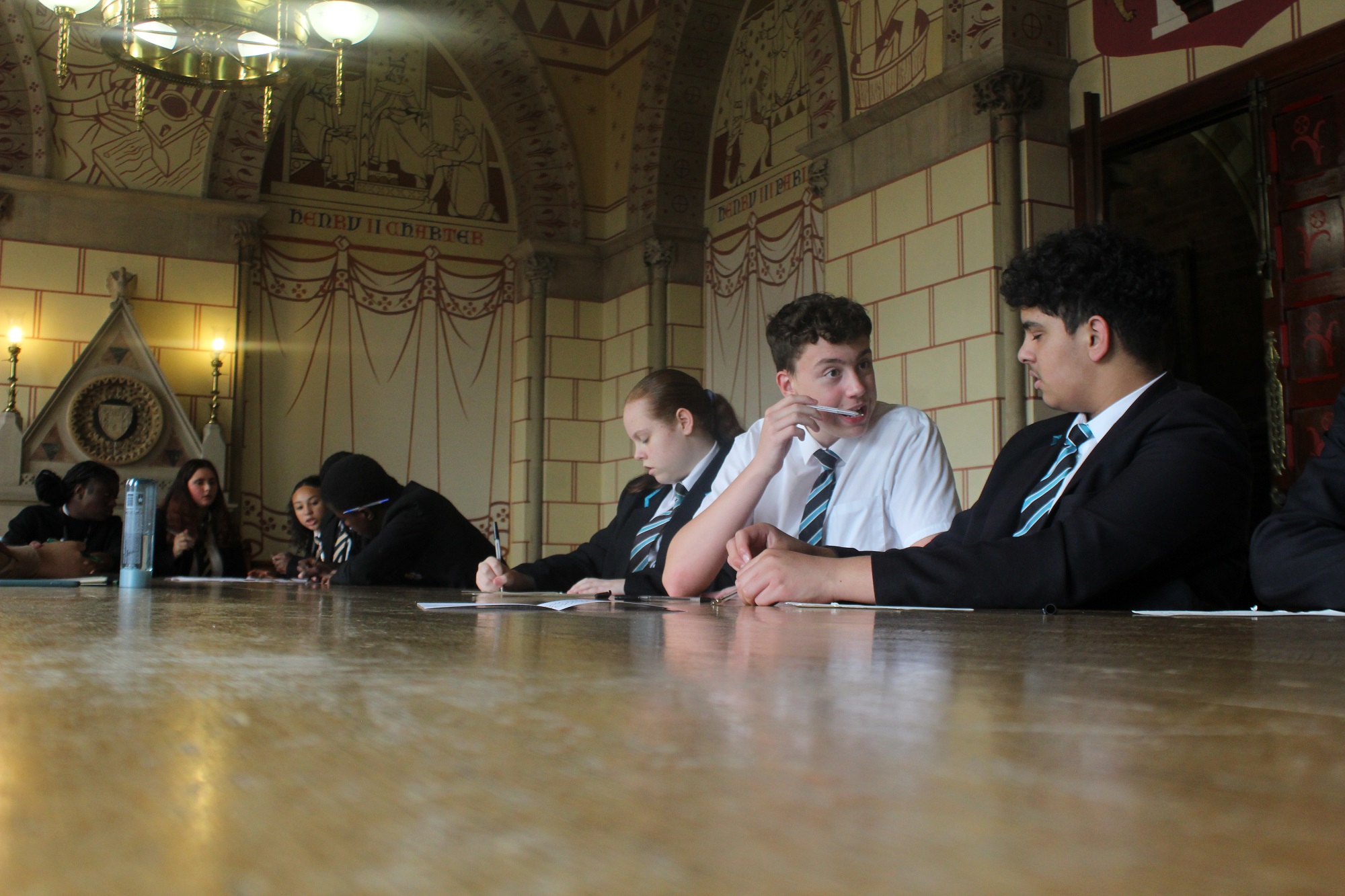 Teams from Ellis Guilford and Milton Keynes prepare their debates. Photograph by Bartosz of Weavers Academy.
We were very fortunate to be joined at the final by mentors from Debate Mate, and representatives from the Kalisher Trust. Sapna Devi, barrister and guest speaker, spoke to pupils about the world-changing power of advocacy – a key skill pupils gain through debate. She encouraged students to "Be your own champion. No dream is ever too big". Both Sapna and John Dunston, Director of Education at Kalisher Trust, joined Debate Mate as judges for the final once the two top-scoring teams were announced.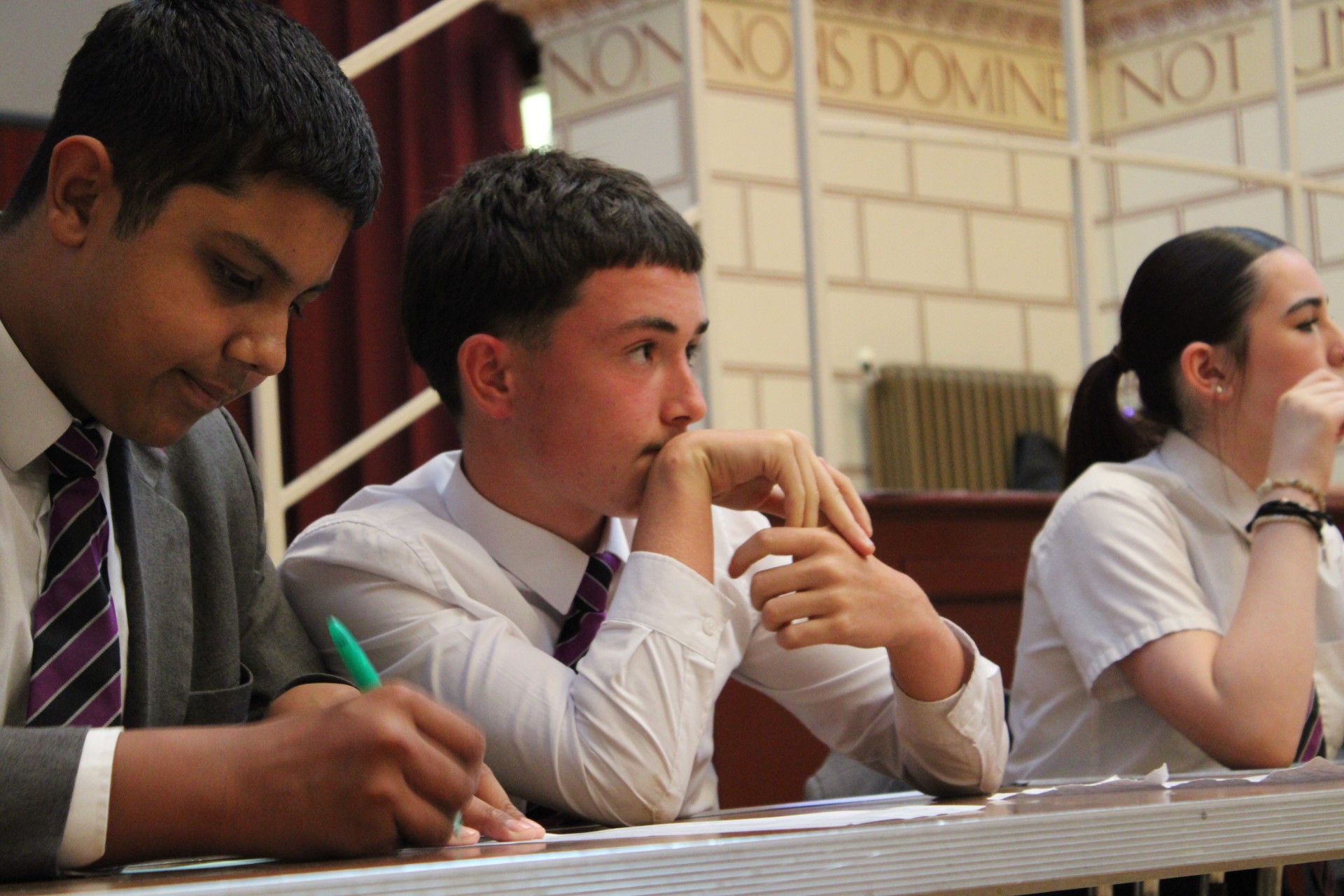 Abbeyfield during their final debate. Photograph by Evie of The Hart School.
The two teams with the highest scores after the first four rounds, Thistley Hough and Abbeyfield, were invited to compete in one final debate to determine the winner of the Debate Prize. The motion was "This house believes that billionaires should not exist." After deliberation between the judges, team Thistley Hough were awarded this year's title and took the Creative Education Trust Debate Prize trophy to Stoke-on-Trent to proudly display in school.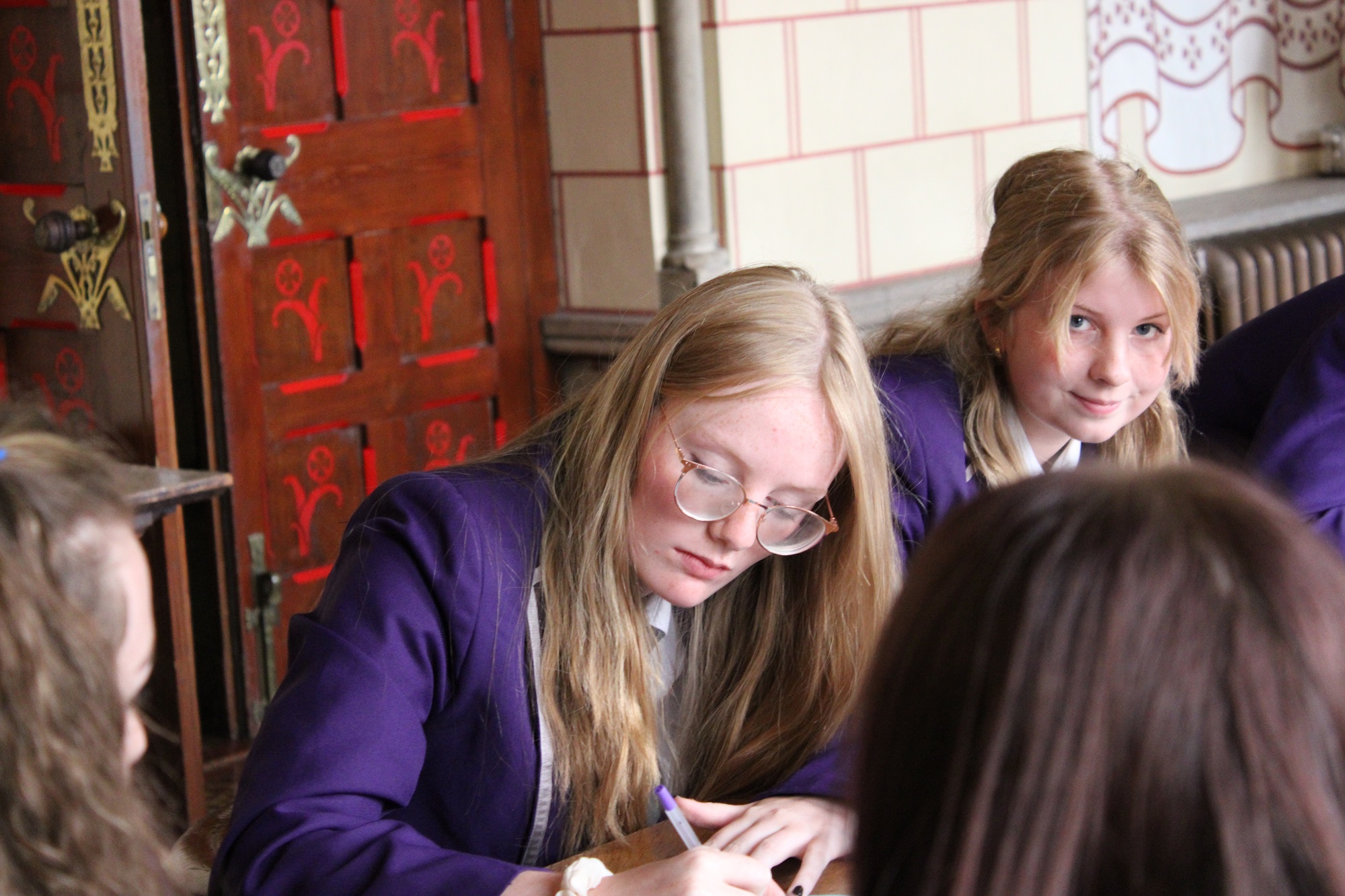 Two of Team Thistley Hough. Photograph by Soumil of Ellis Guilford School. Image top of article also by Soumil.
Congratulations to team Thistley Hough for winning our 2023 competition, to our runners-up Abbeyfield, and to all of our teams for representing their schools and speaking so well.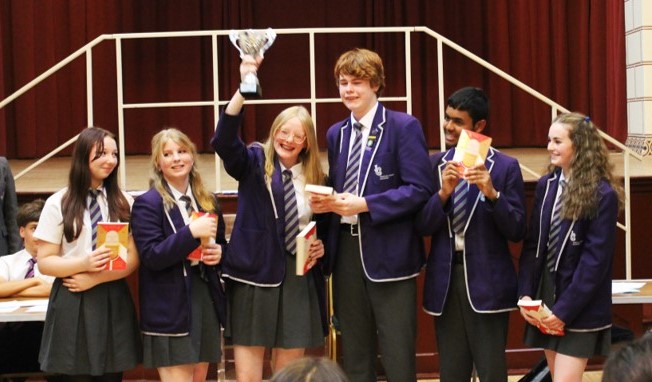 Team Thistley celebrate their win. Photograph by Hilary from The Hart School.
Thank you so much to all the students who took part and the teachers who supported them, and to our competition partners Kalisher Trust and Debate Mate.  
The competition was photographed by a team of Key Stage 4 photographers, coached by professional photographer Becky Mursell. We would like to thank Lily, Soumil, Evie, Hilary, Charlie, Chelsea, and Bartosz for their hard work and professionalism on the day.