Schools Graduates Week: Richmund Rosales
---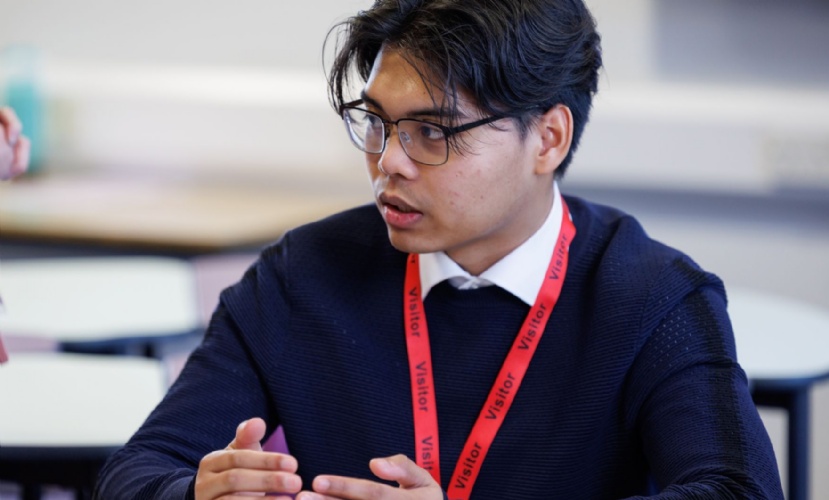 As part of Future First's #SchoolsAlumniWeek, we're interviewing five former Creative Education Trust students to raise awareness of the importance of role models in schools.
Richmund is an Abbeyfield alum and winner of the 2017 Creative Education Trust Essay Prize. He left Abbeyfield in 2018, going on to complete a master's degree in Civil Engineering at the University of Nottingham. He now works as an Assistant Engineer for the engineering and architecture consultancy COWI. Outside of work, Richmund is encouraging young people to consider careers in science, technology, engineering or maths (STEM), volunteering his time as part of a STEM ambassador programme.
Did you know what you wanted to do after school?
"I didn't really know what I wanted to do. I was led by what I enjoyed and what I was good at. I knew I wanted to do something linked to maths as I had been good at maths since primary school. I studied maths, further maths, Physics and completed an EPQ in sixth form. Abbeyfield pushed me as they recognised my ability, which really helped".
What were the key challenges adapting after school?  
"Uni is a lot more independent. It's much more driven by you, so you need to be motivated. You're away from home and meeting all these people. University was a very good bridge between school and work though - giving you the skills you need and getting you out of your comfort zone."
How have you found your work as an Assistant Engineer so far?
"It's been great so far and everyone's been helpful. Work is more practical than uni, but uni provides a basis for what you go on to do at work. I've learnt a lot.
Currently, the project I've been enjoying working on is the Silvertown Tunnel in London. I will be going to the site once a week for a couple of months to ensure that the construction is carried out as per our design, which is really exciting as it'll be the first time that I will be seeing something that I've worked on in-person."
What advice would you give to those currently in school?  
"Planning ahead is a great skill. You have to drive your own future. You don't need to know exactly what you want to do - having a general idea is OK, as your passion will come later through study or work. There are no right or wrong paths, but it's up to you to choose one."
What would your recommendations be for pupils considering engineering?
"My advice to aspiring engineers would be to spend some time to research the different branches of engineering to be aware of what is out there (advice that I should have taken myself!). Each branch of engineering will have many specialisations and career routes, so try to keep an open mind early on in your career because there might be routes that you'll find you enjoy that you have never heard of before.
I would also encourage others to consider degree apprenticeships, as this way you'd be earning and studying at the same time."
What motivated you to stay involved with Abbeyfield and Creative Education Trust, and to volunteer your time through the STEM ambassador programme?
"I want to support the next generation in the same way that people did when I was when I was still in school. Visitors would share their time and come in to speak to us. It really made a difference, even if I didn't realise it then. My motivation for being a STEM Ambassador is similar - I want to give students a view of careers in STEM by sharing my insights and journey so that when the time comes, they will be able to make well-informed decisions having had exposure to different industries."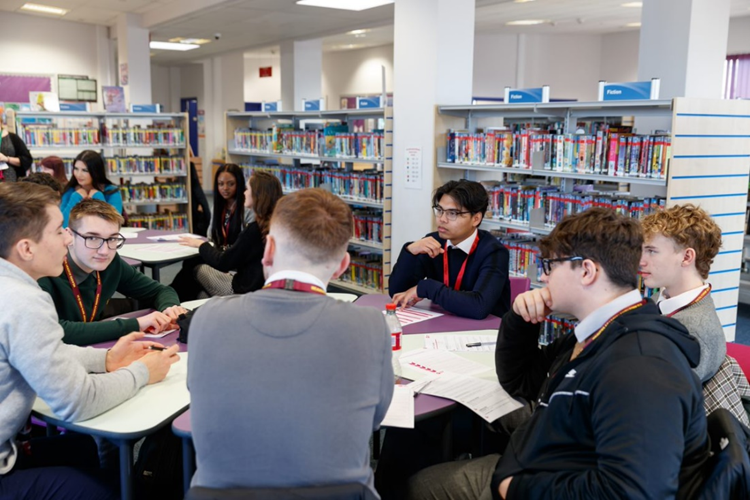 Richmund returning to Abbeyfield, sharing his experience through a CV and interview workshop.
What have you gained from your time volunteering?
"Definitely communication and leadership skills. For communication, it is the ability to discuss my day-to-day job and responsibilities in a way that someone who may not know much about it would still understand. As for leadership, it is about taking initiative to be involved with these things and being a role model for younger generations to look up to."
We look forward to working with Richmund this summer at the Creative Education Trust STEM Prize, where he'll participate in Q&A sessions for our year 9s at the National Space Centre.
If you're a Creative Education Trust alum, and you're interested in getting involved, our next virtual network event will be Tuesday 23 May 6-7.30pm. Our events are a chance to meet other alumni, hear from a guest speaker, share ideas for the network, and find out about upcoming opportunities. Please email alumni@creativeeducationtrust.org.uk for all the details.