Changing our world ​​​​​​​
---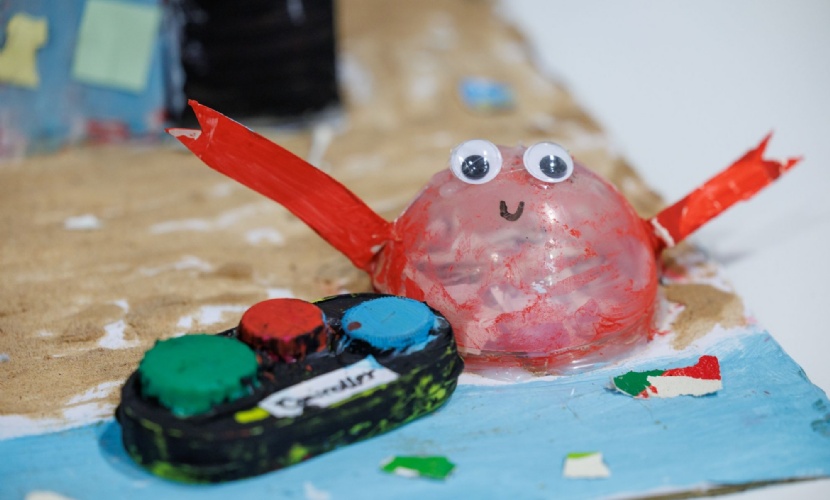 The 5th year of our annual Day of Change once again saw primary pupils sharing inspirational and world changing ideas.
The Day of Change is a competition run in collaboration with 8billionideas for year 5 across Creative Education Trust primaries, which encourages our pupils to come up with ideas and inventions that would make the world a better place.
Following a launch event each team works together to identify a problem they want to address. It's then their challenge to come up with a product to help solve the problem, build a prototype of their product, and finally to showcase their work, skills, and knowledge through a presentation.
In-school heats determine the finalists from each school, leading to an event final at The Milton Keynes Academy where 15 teams gather to share their ideas. Through their presentations to the judges, our 2023 finalists demonstrated how they could help alleviate a range of pressing issues including climate change, litter, loneliness, flooding, homelessness, unhealthy eating and more.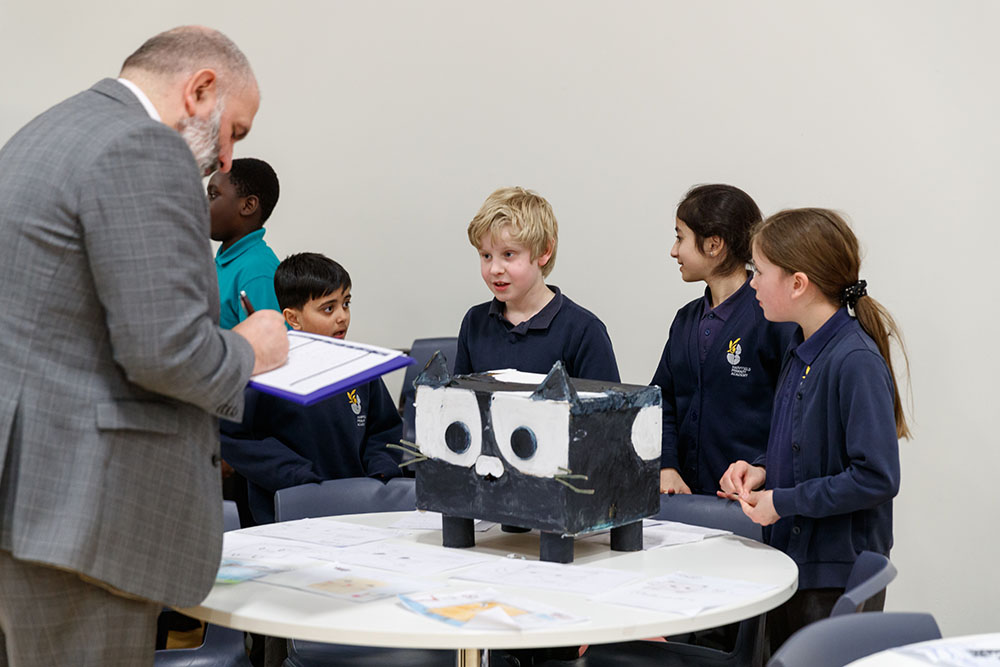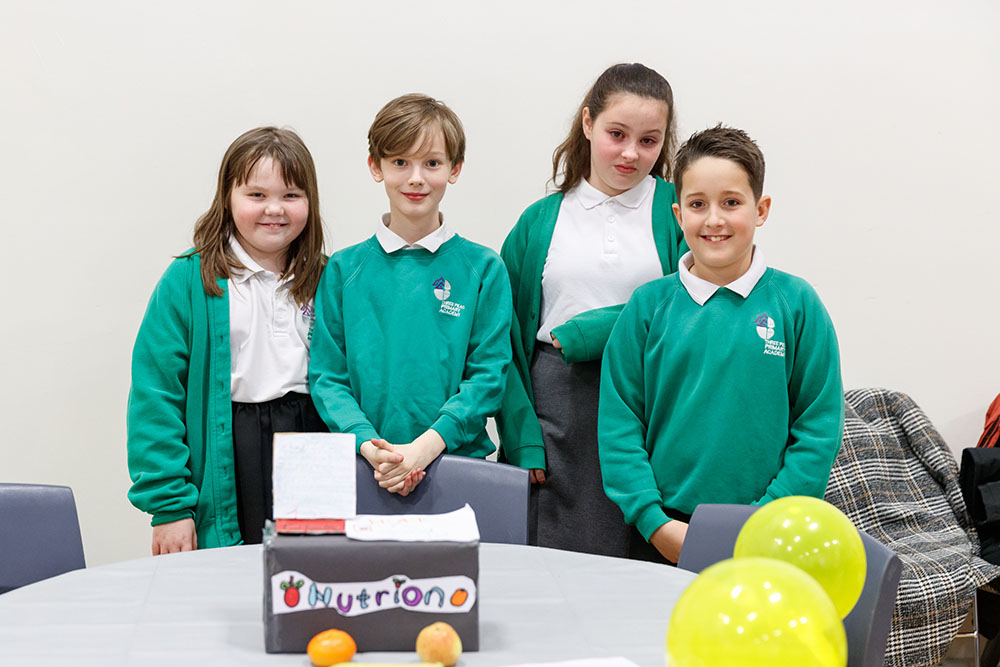 Judge Gordon Farquhar finds out about Material Cat from Harpfield, and the Nutrition project team from Three Peaks stand with their stall.
The Programmes team interviewed each of the finalist teams to find out how they got on, and how they came up with their inventions. A team at Wroughton created 'Robert the Rainbow Robot' after discovering that some sick and elderly people might not have many visitors:"We found it hard to hear that some people are all alone. The robot keeps them company and keeps them happy." They talked about how the project has given them "new creative skills", and that "we've learnt how we can help other people".
A huge thank you to our team of judges who made the difficult decision of how to award the 6 prizes available. Our judging team included Louis Donald, Creative Education Trust's Director of Safeguarding; Gordon Farquhar, Principal of The Milton Keynes Academy; Danica Fronda, 8billionideas Project Coordinator; and Sam Crick, Founder of the athletics podcast CrickCast and our guest speaker for the day.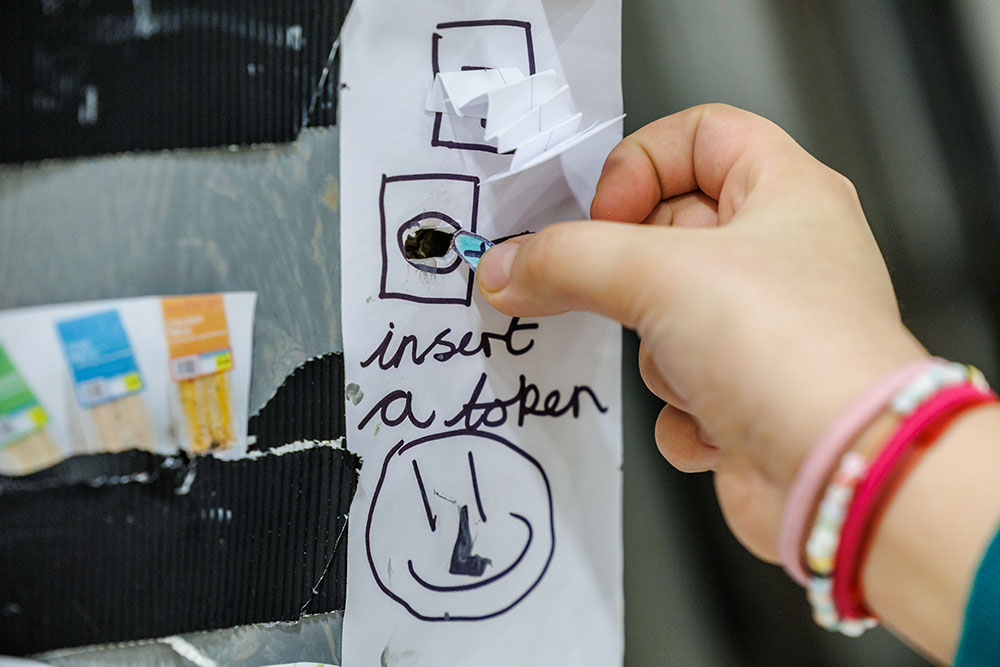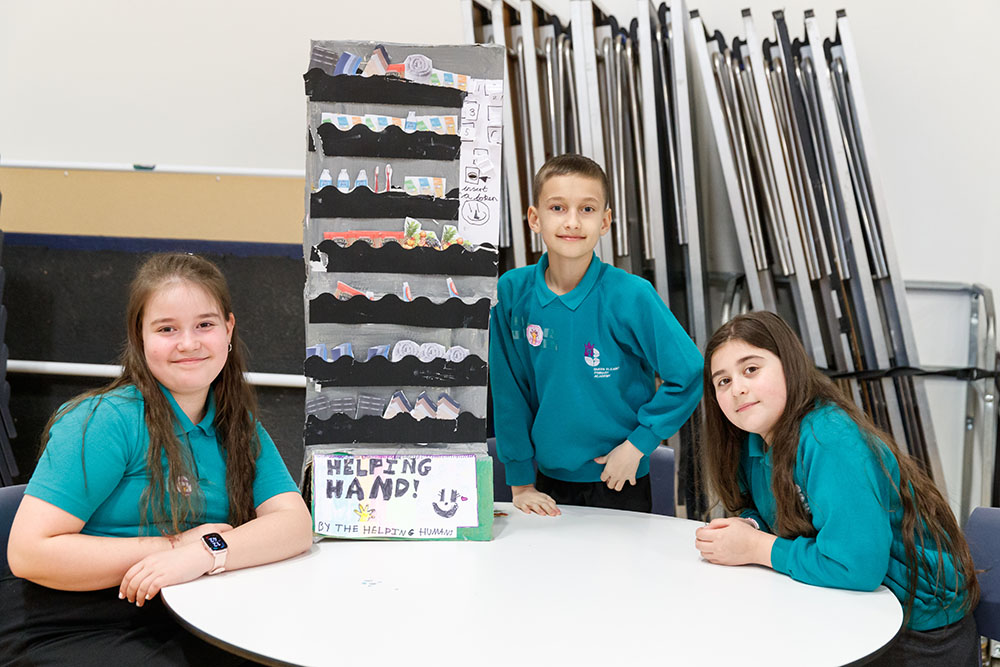 Helping Hands and the Queen Eleanor team behind the idea.
Gordon Farquhar announced the following results:
Best poster: 'Diabetic Glasses' at Wroughton for speaking so passionately about their personal stories and why they wanted to support people impacted by diabetes.
Best prototype: The litter-picking 'Material Cat' at Harpfield for their "unique and fun idea that made us all smile".
Best stall: 'Helping hands' from Queen Eleanor for their initiative to support unhoused people through a free vending machine, as they had "really done their research, and their teamwork was so strong".
3rd place: 'International Zip' from Woodlands for "the most unique ways of using technology, which was well researched". Their idea involved a network of cars on ziplines to reduce international air travel and the pollution it creates.
2nd place: 'Nutrition' at Three Peaks, for their app to promote healthy eating. "It felt like a very real and great idea, and we could see how well the app could work".
1st place: 'Crabby Charity' from Woodlands, for their idea to pick up litter from the beaches of Great Yarmouth and turn it into sustainable clothing for unhoused people. The judges felt they "covered everything, with a really clear presentation and in-depth detail and research".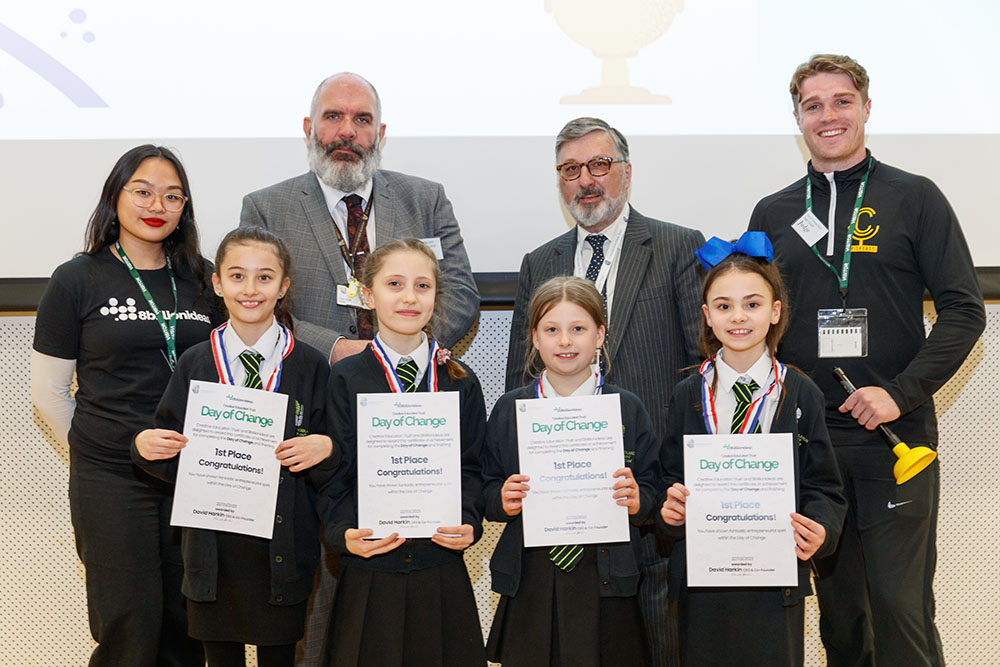 Louis Donald, Director of Safeguarding, shared his experience as a judge: "It was so refreshing to see these future change makers speak so articulately about their views on how they change the world and help people." We were all left inspired by our year 5s. As Marc Jordan, Chief Executive of Creative Education Trust and prizegiver of this year's awards said in his closing speech, "I feel optimism to know that the world will be in your hands".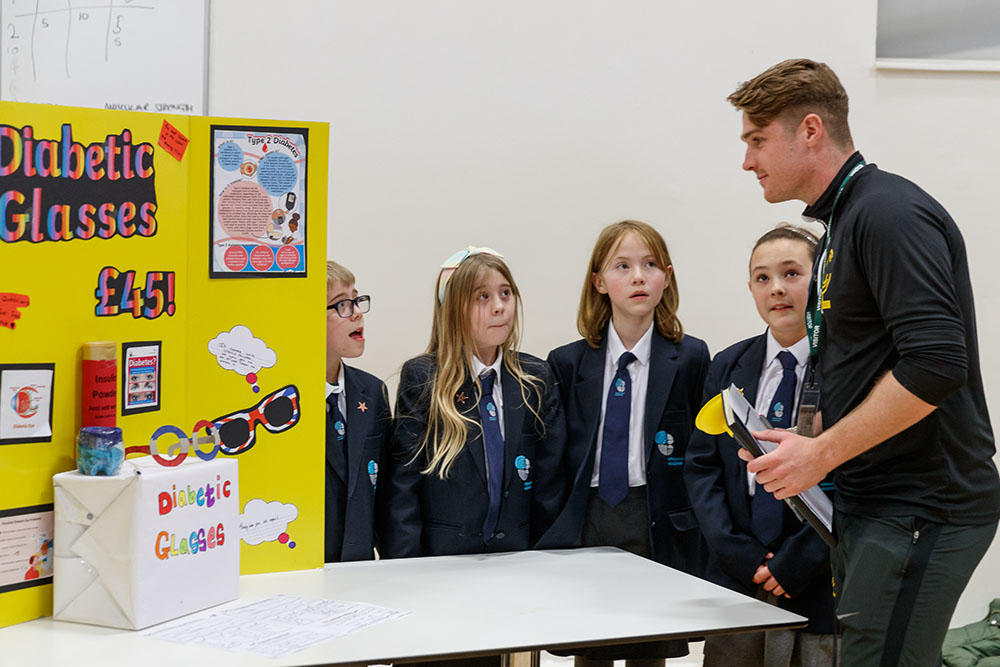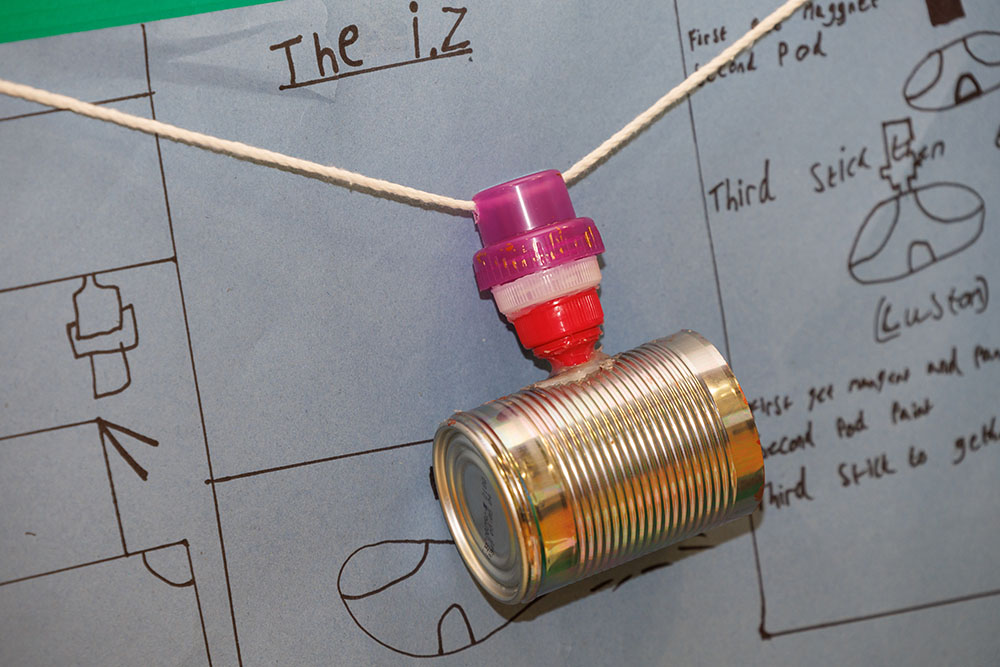 Sam Crick quizzes the Wroughton team behind 'Diabetic Glasses'. The prototype car for Woodlands' International Zip.