Being in year 9
---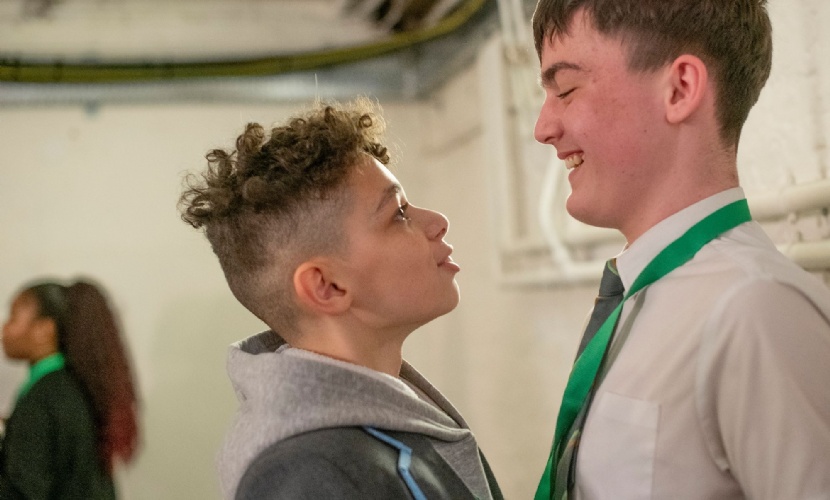 On Friday 31 January, specially selected experts – year 9 students themselves – travelled to London from as far as Nottingham, Great Yarmouth and Stoke-on-Trent for an important research event.
Seven students each from ten Creative Education Trust secondary schools convened at the world-famous drama school, RADA, to work on a programme that aims to understand the experience of being in year 9.
Students had a fantastic time working with Company Three, a London-based youth theatre organisation, to interrogate what it's like being in year 9 and how to communicate this through performance. Throughout the day, students highlighted the unique, generational, granular detail of their everyday lives via characterisations, scripted dialogues, improvisation, mime and other drama techniques.
Year 9 experts will be working on this project throughout the spring term to showcase their findings at a special conference for teachers, executives and guests in June.