Spoilt for Choice
---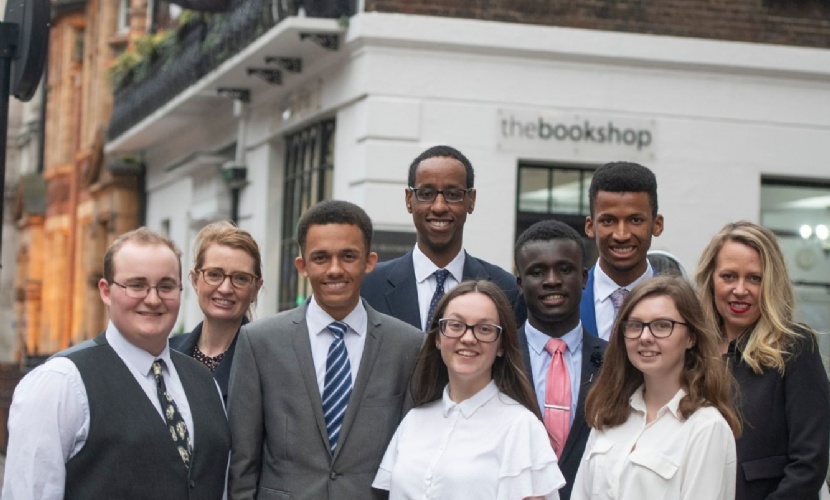 Six provocative responses to that cornerstone of modern life: choice
Six finalists delivered provocative responses to this year's theme in the annual 6th form public speaking competition, treating the audience to a wide range of interpretations, or perhaps rather, ways in which we could be said to be spoiled by that cornerstone of modern life: choice.
Weavers' Chelsea Bingham articulated a global situation of anxiety brought on by an excess of consumer choice and manifest in a new psychological diagnosis of 'post-decision regret'. In the aftermath of the armistice centenary celebrations, Lachwan Barlow of the Milton Keynes Academy reminded everyone that we should not forget or dismiss – in the stream of revisionist history – the causes for which so many lives were lost. Amy Stafford (Ash Green) presented big ideas with a light touch; a critique of her generation's pre-occupation with celebrity and news delivered with kindness and an excellent turn of phrase we have been, she conjectured, 'paralysed by our liberty'. Zane Folorunso (Bulwell) made a powerful and persuasive argument against the abusive garment production practices that give us wardrobe choices unimaginable to earlier generations. Eddie Jenkins of the Hart School entertained the audience with his reports of government-enforced legislation regarding haircuts in North Korea and first names in Sweden, reminding us that personal choice is contested even in the most apparently liberal of societies.
Henschel Freduah-Agyemang of Abbeyfield was lionised by the jury as born to the lectern; preacherly in his vocabulary of strange tongues and sacrifice; winsome in his autobiographical confidences. A former bad boy (by his own admission), he recognised one afternoon (yet another) in the isolation unit, that he was wasting his choices. Rather than striving to be a ringleader, he urged us all to 'run with those who make you the weakest link in the chain'.
Our guest panellist, Hashi Mohamed, barrister and regular BBC Radio commentator on social mobility, praised each speaker thoughtfully in turn before telling the audience about his own advancement, from immigrant child with no English and refugee status, to eloquent professional in the midst of two great but perennially contested bastions of merit and mettle – the bar and the BBC.